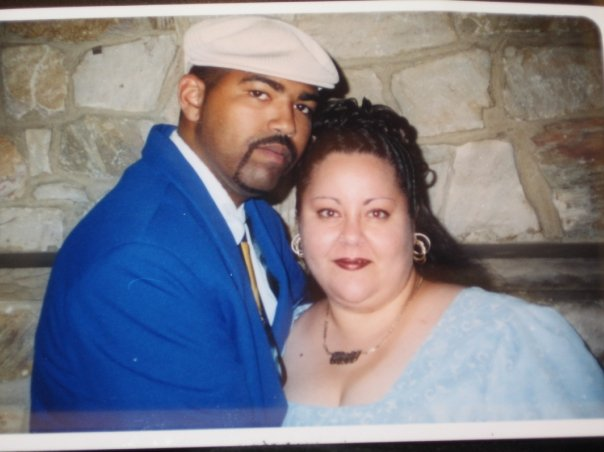 Eleven years ago today, I married the love of my life and it was the beginning of an adventure that continues today.  These days, we are the proud parents of two wonderful and beautiful boys, homeowners, and firmly embedded into the American Dream.  However, every great story has a beginning and ours is pretty unconventional to say the least…
    Although many of you have heard me state previously that this is my second marriage, it is not something that I discuss very often because the first marriage is in the past and, to be quite honest, I don't feel that it is generally even worthy of wasting too much time talking about.  You see, I like many other people, married my High School sweetheart first because I was drunk with all of the fantasies and romantic notions that young women sometimes have about their first loves.  Unfortunately, reality kicked in rather quickly and we both realized that we were too young and inexperienced and that we were totally unprepared to take on the responsibilities of being married.  The romance was longer than the marriage itself which lasted a mere eleven months.
    At age 20, I found myself divorced and living back in my parents' house while attending college.  This arrangement did not work out for very long because my parents still tried to impose house rules and curfew on me.  I thought these rules were ridiculous and I felt that I didn't have to follow them because I was a divorced woman who had been out on her own and was above being told what to do.  As a result of this, I eventually moved in with my Aunt as I finished my last year as an Undergraduate student.  It was during this time that I met my husband.  The story of how we met is another blog post in itself so you will have to stay tuned for that one.  Since today is my anniversary, I want to focus on how we got married.
    After dating for almost a year, we got some bad news.  My husband's mother had been diagnosed with breast cancer so I accompanied her to a number of appointments including the one where they biopsied the lump in her breast.  During the biopsy, she mentioned to me that she thought we should get married since we had been living together for a number of months and, due to her religious affiliations, she thought we were living in sin.  Later that day, I commented to my husband what she had discussed with me and told him that I was never planning on getting married again after the horrible experience that I had dissolving my first marriage.  To my great surprise, he promptly got on one knee and told me that his mother was right and that he wanted to marry me.
    Now, I would like to say that I got teary eyed and said, "yes!" , however, that is not exactly how it went down.  I asked him to get up and sit next to me because I wanted to explain to him that I was scared of getting married again, that I didn't want to have my heart broken again, and that I never wanted to go through another divorce in my entire life.  He spoke to me and said things to me that I cannot even remember now but, what I do know, is that I believed him and believed in us and I can definitely remember the way that he made me feel like he would never hurt me.  So, against my better judgment, I agreed to marry him.
    My first marriage was very traditional and conventional with all the trimmings including bridesmaids, limos, souvenirs, and a wedding photographer.  My second marriage was much less conventional but I will never forget it.  We actually decided to get married a week after he proposed to me.  The reason for this is that his mother was hospitalized due to the cancer and she wanted to see us married in case she didn't make it.  We invited our close family members to the hospital and we were married by a pastor in front of his mother in her hospital room.  All of the doctors and nurses who worked on that floor attended as well.
    Here we are eleven years later and I would not change a single thing that we did to get married or to get to where we are today.  My Mother In Law survived her breast cancer journey and has been cancer free for the last eleven years.  We have two beautiful sons who make every single day of our lives worth living.  Lastly, we are still very much in love with one another.  I wish I could say that we love each other as much as that fateful day that we got married in our local hospital, however, saying that would be a lie because our love has grown much bigger since then.  Although we have had our "bumps" along the way over the years, we are truly 50/50 partners in this marriage.  Anyone who tells you that they have never had any problems in their marriage is not being truthful with you because marriages require a lot of work and dedication from both people and things rarely play out the way you want them to go.
    Many people have asked me over the years what the secret to my long and happy marriage has been.  My answer is always simple and it is always the same one, I like my husband.  You see, many people love each other yet, this is not always enough to keep couples together.  Now "like" is something that lasts forever.  At the end of the day, my husband is my best friend and I genuinely like him as a person.  He is someone that I would want to be friends with and spend time around even if he wasn't my husband.  The fact that I am madly in love with him is just an added bonus.
© 2010, Tough Cookie Mommy. All rights reserved.