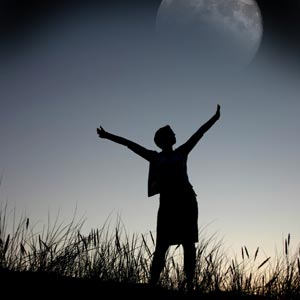 This weekend we celebrated my nephew's first birthday.  It was a joyous event and everyone was in a great mood and had a great time together.  After the party ended, and all of the children were put to bed, the adults sat in the front of the house shooting the breeze.  My Sister In Law's sister sat with me for awhile and she shared with me how she just started a new job and how she just recently ended a relationship.  She stated that she feels that a lot of her recent relationships have been toxic and that she wishes she could just meet someone, fall in love, and have a great relationship like the one I have with my husband.  This was interesting to me because, I immediately realized that she had no idea that this was my second marriage.  She thought that my husband and I had just met, fallen in love, gotten married, had kids, and lived happily ever after.  If only life were that easy…
    Unfortunately, life rarely ever happens that way and we all end up paying our dues and wearing our battle scars, especially where relationships are concerned.  I am no different than anyone else in that regard.  I dated and married my High School Sweetheart when I was 20 years old.  We had been together since I was fourteen years old and he was sixteen years old.  He proposed to me on Christmas Eve and we got married in June with all of the trimmings that one would expect for a traditional wedding.  Along with that wedding came all of the hopes of a new, young bride for a bright romantic future with someone whom she thought was her true love.  This was not to be due to all of the usual obstacles that make these kinds of marriages fail in the long term.  You rarely ever want at age 20 what you wanted at age 14 and we definitely grew apart as the years went on.  As a result of this, our marriage lasted a mere 11 months and we pretty much hated each other by the time all was said and done.
    At age 20, I found myself divorced and living back in my parents house after having been married and out on my own.  This was very difficult as I resented having to account for my comings and goings when I felt that I was an adult college student who did not need to explain myself to anyone.  Since I had been in such a serious relationship from such a young age, I also partied hard to get all of those things out of my system that I had been prevented from doing when I was a teenager.  It was an extremely difficult and confusing time of my life where I had to search really hard to find out who I really was and where I had to go through some experiences that I might not be too proud of now.  Luckily, my story had a happy ending because I met my current husband a year later and the rest has been history.
    As I recounted this story to my SIL's sister, I quickly realized that nobody is exempt from heartache.  Although it seems like the worst possible thing that could be happening to you at that moment, every romantic experience that you have in your life is a learning experience.  It doesn't matter if the relationship ended on a negative or a positive note because it ultimately impacts your perception of all future relationships.  It is also an opportunity for growth and an opportunity to make sure that you do not commit the same mistakes again.  In my case, I was very lucky to meet a new man who had the patience to allow me to heal my old wounds and to allow me to let go of the emotional baggage that I was carrying with me from my previous marriage. 
    I think that it is important to share with others what you have been through in your life.  Sometimes, as human beings, we feel really alone and like nobody understands what we are going through.  In this case, my SIL's sister thought that she was the only one who ever had relationship difficulties and that I couldn't relate because I am in a happy marriage currently.  Yes, I am happily married, however, that has not always been the case and I have my own relationship horror stories that have brought me to where I am today.  I think hearing my story gave her hope that, she too, can ultimately find true love.  This made me feel really good because I remember those moments of loneliness when I thought nobody knew what I was going through.  Sometimes we just need to know that somebody understands us…
    In the end, I wish I didn't have any sad stories to tell because I don't want to think about those times in my life.  The fact is, though, that those experiences have made me the woman, wife, mother, teacher, and overall person that I am today.  You cannot celebrate the good in your life without recognizing that the bad fueled you and made you stronger.  One is not mutually exclusive from the other no matter how badly we wish them to be.  Sometimes, sharing these experiences with others makes you realize how much they have impacted your life and just how far you have come to become who you are today.
© 2010, Tough Cookie Mommy. All rights reserved.