There is nothing like enjoying a cup of your favorite coffee anytime of the day. The entire experience is mesmerizing and tantalizing from your taste buds to your sense of smell. Folgers Coffeehouse Blend is perfect for exploring alternative brewing methods because of its distinct taste that starts smooth and finishes bold. That is why I knew that it would be the perfect blend to use for my Salted Caramel Iced Coffee recipe.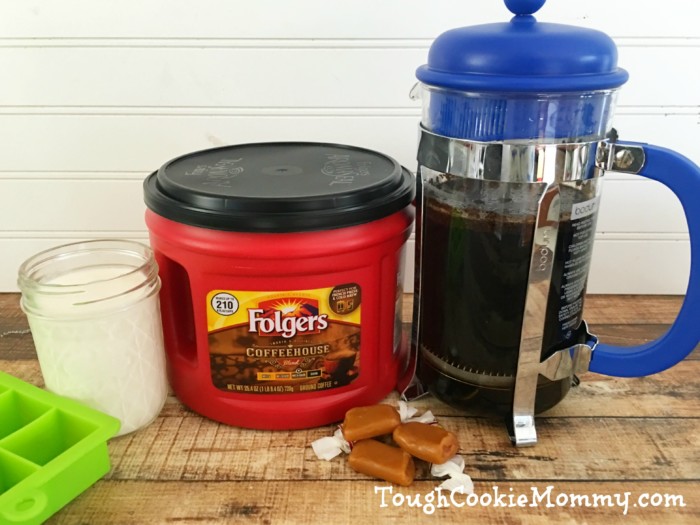 Folgers Coffeehouse Blend allows you to add anything to your coffee and still taste your coffee perfectly. When I was a little girl, my grandmother always loved to carry caramels in the pocket of her apron. She would secretly eat them throughout the day and would often give me one to eat whenever I was good or just to reward me with a treat. It's a beloved memory from my childhood so I knew that caramel would be the perfect ingredient for creating a decadent iced coffee recipe.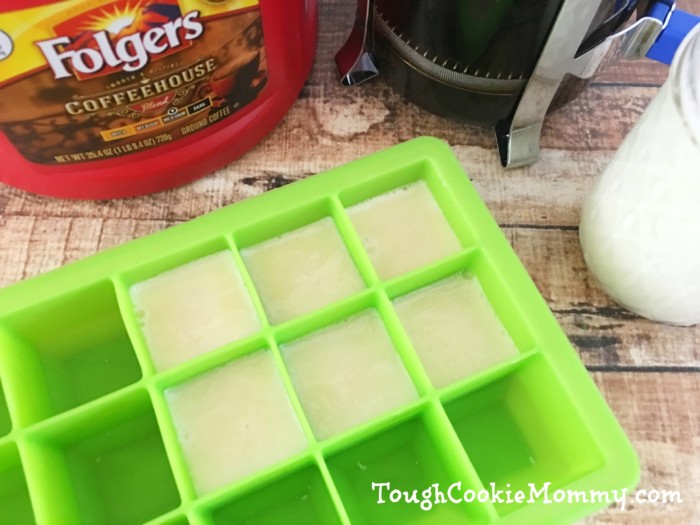 This recipe is the perfect combination of sweet and salty along with the robust flavor and aroma of Folgers Coffeehouse Blend. I love that I am able to enjoy my favorite coffee and not compromise its delicious taste while experimenting with other flavor combinations.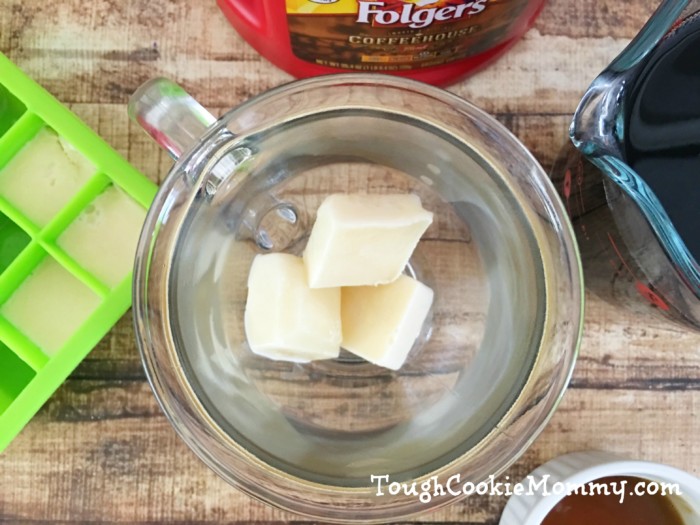 There's more to coffee than just brewing and serving. I invite you to discover a new style in Folgers Coffeehouse Blend and continue enjoying a smooth and bold taste no matter what coffee drink you prefer. You will love sampling my Salted Caramel Iced Coffee recipe as much as I do.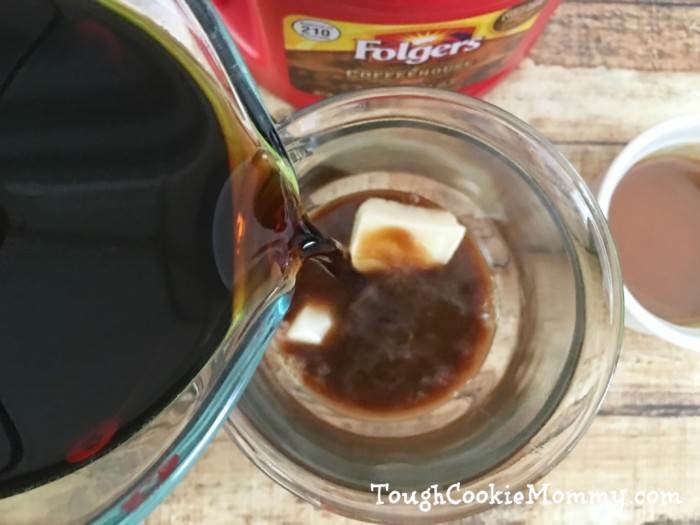 There are different ways to prepare it, but the best part of Folgers Coffeehouse Blend is that you can still taste the Folgers flavor through any added cream, milk, or sugar. It's why Folgers is the best part of waking up and the best part of any moment of the day that you stop to enjoy it!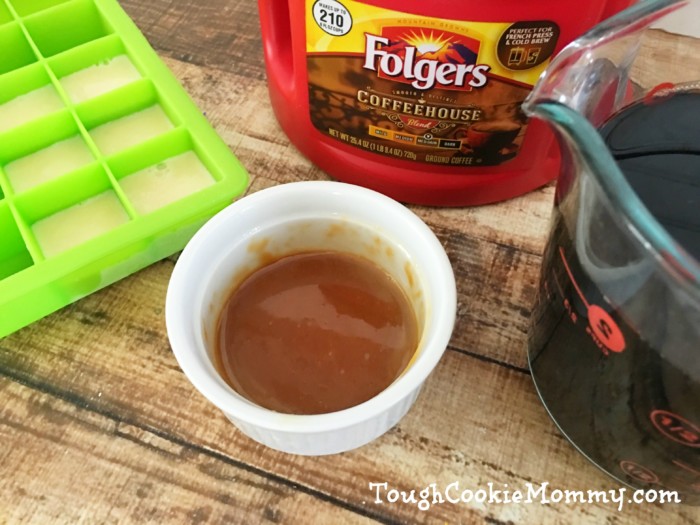 Let's Discuss: What are some of the ways that you like to enjoy your iced coffee?
Salted Caramel Iced Coffee @Folgers #Folgers #Ad
Ingredients
Folger's Coffeehouse coffee
Coffee press
Hot water, not boiling
About 3-5 caramels per coffee
Caramel flavored coffee creamer
Pinch of coarse sea salt
Ice cube tray
Instructions
First follow these directions for brewing your coffee on a coffee press:
1. Pull the plunger unit up out of the pot and place pot onto a non-slip surface
2. Add three scoops of Folger's Coffeehouse coffee into the bottom of your pot (1 scoop for every cup of water)
3. Pour three cups of hot water into your pot, stir, and place plunger back into pot but do not press all the way down, press till you reach the top of the water
4. Coffee brew for 4 to 6 minutes
5. Apply light pressure on the handle to lower your plunged into the coffee, do not press too hard as it will cause the hot coffee to splash up
6. Turn the pour spout to open and pour
Salted caramel iced coffee:
7. Pour your coffee into a small pitcher or measuring cup and refrigerate for at least four hours or overnight, I like to do it when my leftover coffee
8. Fill your ice cube tray with your caramel creamer and freeze for four hours or overnight
9. Once your coffee is cold and your creamer cubes are frozen, place 1-3 creamer cubes into the bottom of your coffee cup and pour your coffee on top
10. In a small microwave safe dish, melt 3-5 soft caramels with a 1/4 teaspoon of milk on 50% power for 30 seconds or until melted (do not overheat, the caramels burn easily)
Now spoon your caramel onto the rim of your glass and sprinkle with a pinch of sea salt
http://toughcookiemommy.com/2016/11/salted-caramel-iced-coffee-folgers-folgers-ad.html
Disclosure: This sponsored post is part of a blogging campaign in collaboration with Folgers. As a Folgers Ambassador, I received a promotional item as a thank you for participating. I am disclosing this in accordance with the Federal Trade Commission's 16 CFR, Part 255 "Guides Concerning the Use of Endorsements and Testimonials in Advertising."
© 2016, Tough Cookie Mommy. All rights reserved.