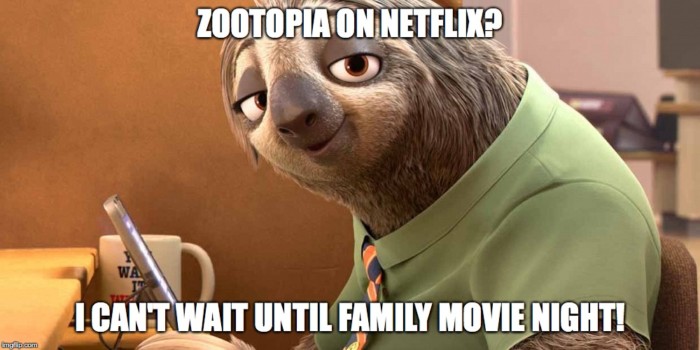 I cannot even begin to tell you guys how glad I am that we have all survived back to school and that our family routines are back in full swing. I'm thoroughly enjoying the change of seasons here in New York City and I've even started digging my boots and leggings out of the closet. To make everything even better, Disney is now on Netflix. Yes, you read that correctly, all of our favorite Disney films have arrived on Netflix!
Disney films are just perfect for snuggling on the couch during family movie night and we have already planned our first gathering to watch Disney's Zootopia. We are so excited about spending some time with Judy Hopps and making some of our favorite movie time snacks like ice cream sandwiches. I can't wait to also introduce my boys to HOLES since it has been one of my favorite Disney films for years and I have also greatly enjoyed teaching the book to my students over the years.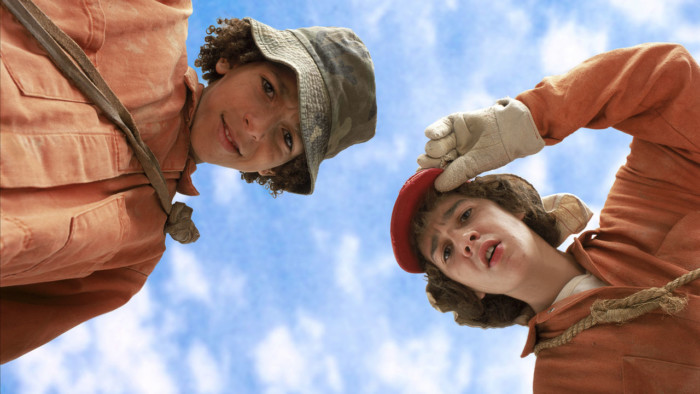 If you have school-aged or pre-teen children at home, HOLES is the perfect combination of mystery and adventure. Its setting revolves around a Texas detention camp where delinquents are forced to dig holes every day in order to help the inmates develop character. As time goes on, they realize that there are other reasons for their constant digging. In my opinion, it is the perfect movie for prompting conversations about friendship, consequences, and perseverance.
Ingredients
2 Chocolate chip cookies
Vanilla ice cream
Mini-chocolate chips
Instructions
1. Lay out 2 cookies
2. Soften ice cream on counter for 10 minutes prior to making sandwiches
3. Place a scoop of ice cream on backside of 1 cookie and sandwich with another cookie, carefully pressing together until ice cream reaches edge of cookies
4. Roll edges in mini-chocolate chips
5. Place onto cookie sheet lined with parchment paper
6. Place into freezer for at least 30 minutes before eating
http://toughcookiemommy.com/2016/09/disney-films-coming-netflix-streamteam-netflix-ad.html
So grab a warm and fuzzy blanket, some snacks, and pencil movie night in this Friday night so your entire family can spend some quality time together watching the new Disney lineup on Netflix. You might find yourself humming some classic Disney tunes at work on Monday morning!
Let's Discuss: Which Disney title are you most looking forward to watching on Netflix with your family?
Disclosure: This post is part of a blogging campaign in collaboration with Netflix. As a member of the Netflix Stream Team, I received a promotional item as a thank you for participating. I am disclosing this in accordance with the Federal Trade Commission's 16 CFR, Part 255 "Guides Concerning the Use of Endorsements and Testimonials in Advertising."
© 2016, Tough Cookie Mommy. All rights reserved.